Since he was a baby, my boy is very fond of cars. Is such a passion that he always asks for cars for a birthday, Christmas or as a reward for something good he did.
So, recently we bought him a Hotwheels car track (the Hot Wheels Track Builder Straight Racetrack) and some extra Hotwheels cars (his favourite ones).
While making experiments with the car track, we found something interesting. The heavier the cars were and the thicker the wheels were, the best in terms of speed.
In the next images, you can see the differences. The pink had a wonderful performance and the green one in the middle image too. It is the one you can see in the video.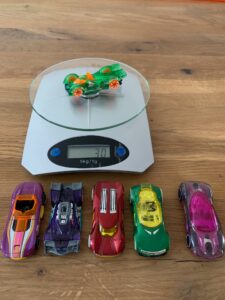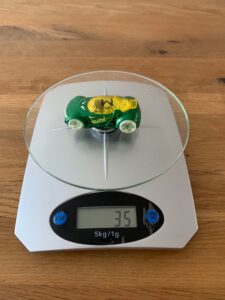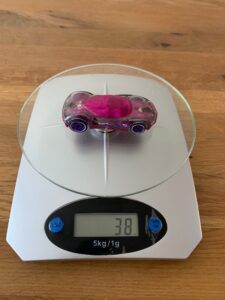 We were so enthusiastic about it that we even made a video to share with you. Just watch the car jumping and keep moving in the track. It is really impressive isn't it? It is in slow motion so you can see the car jumping.
It sounds a bit crazy that we put a pool ball in the middle of the room, but all the family was trying the best way to use this track, once it comes with any kind of support.
Did you like it?
Give us your feedback!